Cadillac Jacks Cafe & Pink Motel: Retro Movie Set & Props

The Pink Motel and Cadillac Jacks is family owned and operated since 1946 when it was first established by Maximillian Thomulka and Gladys Thomulka. It is on historic U.S Route 99, now called San Fernando Road. The business was passed to Russell and Monty Thomulka. Monty ran the Pink Motel and Cadillac Jacks until 2015. It continues to be a family business, run by Monty's daughter, Tonya Thomulka and her son Alex Aprahamian (pictured at left).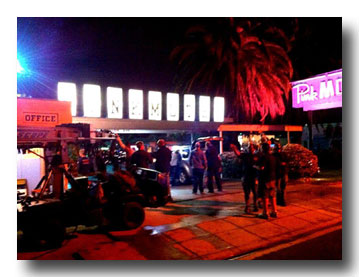 The Pink Motel became a popular filming location beginning in the late 1970s. Due to its pink color, the motel and Cadillac Jacks Cafe also became known as the Pink Motel and Pink Cafe.
Now the Pink Motel and Cadillac Jacks Cafe are primarily used for photo shoots, commercials, music videos, movies, and TV shows.
We have 28 to 30 fully restored classic cars. The cars can rented as part of a 1950s and 1960s movie set or for other filming needs.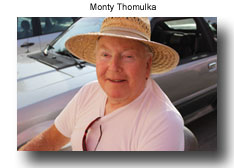 The pool, called the fish bowl, has become legendary in the skateboard community. It became popularized in the 1987 movie, "The Search for Animal Chin" with Bones Brigade, an important skate boarding group of the time. In the movie, Monty Thomulka played the part of the Pink Motel owner.
We also have a junk yard filled with 1940s to 1970s classic cars that is also popular for filming.